Recording for my new solo album has started!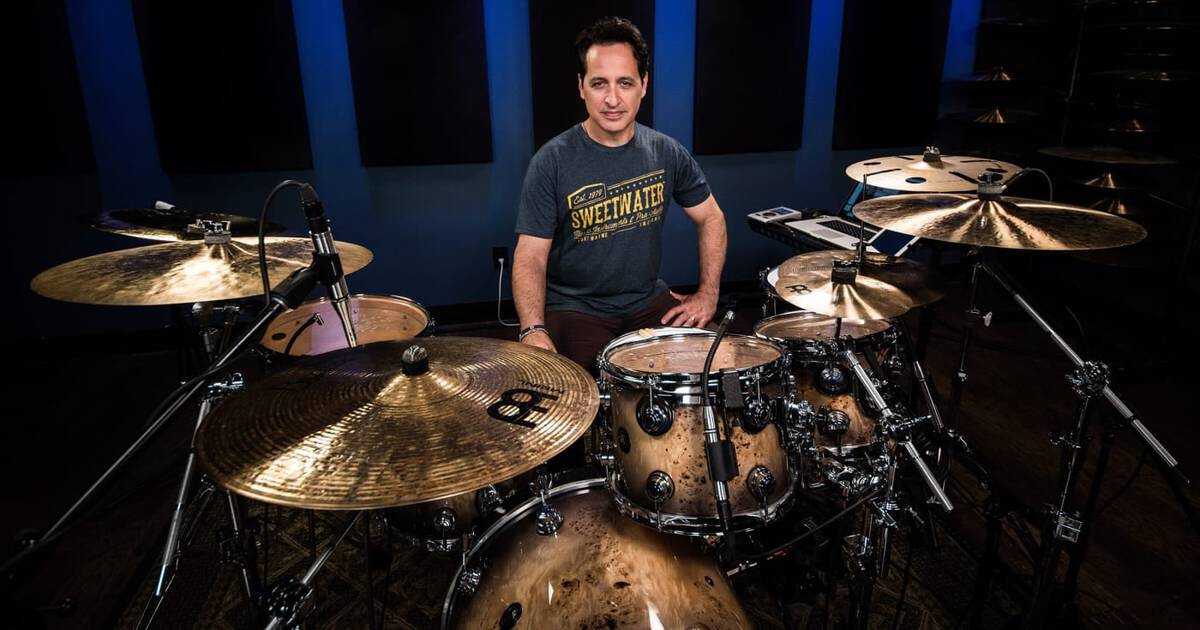 Folks, I have a wonderful announcement!
We recently recorded two drum tracks at Sweetwater Studios with my friend Nick D'Virgilio for my upcoming 5th solo album. "Mirror Mirror" is the first song on the album, and "The Myth of the Mostrophus" (the title track), a 22-minute epic closes out the record.
Nick recorded both songs in 4 hours. It was incredible! Nick is such a great drummer. I have had killer drummers before — on my second album it was legend Jeff Porcaro and on my last album was the incomparable Simon Phillips. Two of the best drummers in the world…but I have to say Nick always was and always will be my favorite player. Besides his technique, the drumming is so musical; his drums sing!It's not easy to find a drummer who possesses that rare combination of feel, groove, and chops. He simply knows how to make songs more dynamic, and he understands what a composer is trying to express within an arrangement.
I think the reason he's as good as he is, is that he's not only great drummer, but also a fantastic singer and songwriter. As you know, he was a founding member of Spock's Beard, first on drums and then on lead vocals, while also playing guitar, bass and keyboards. Such a profoundly talented musician. I can't wait to finish this album and have you all hear what we've been dreaming up for you!
Dave Meros tracks bass next and then Alan Morse on guitar. I can't wait!
It's all so exciting!