ProgJect Summer/Fall U.S. Tour 2023!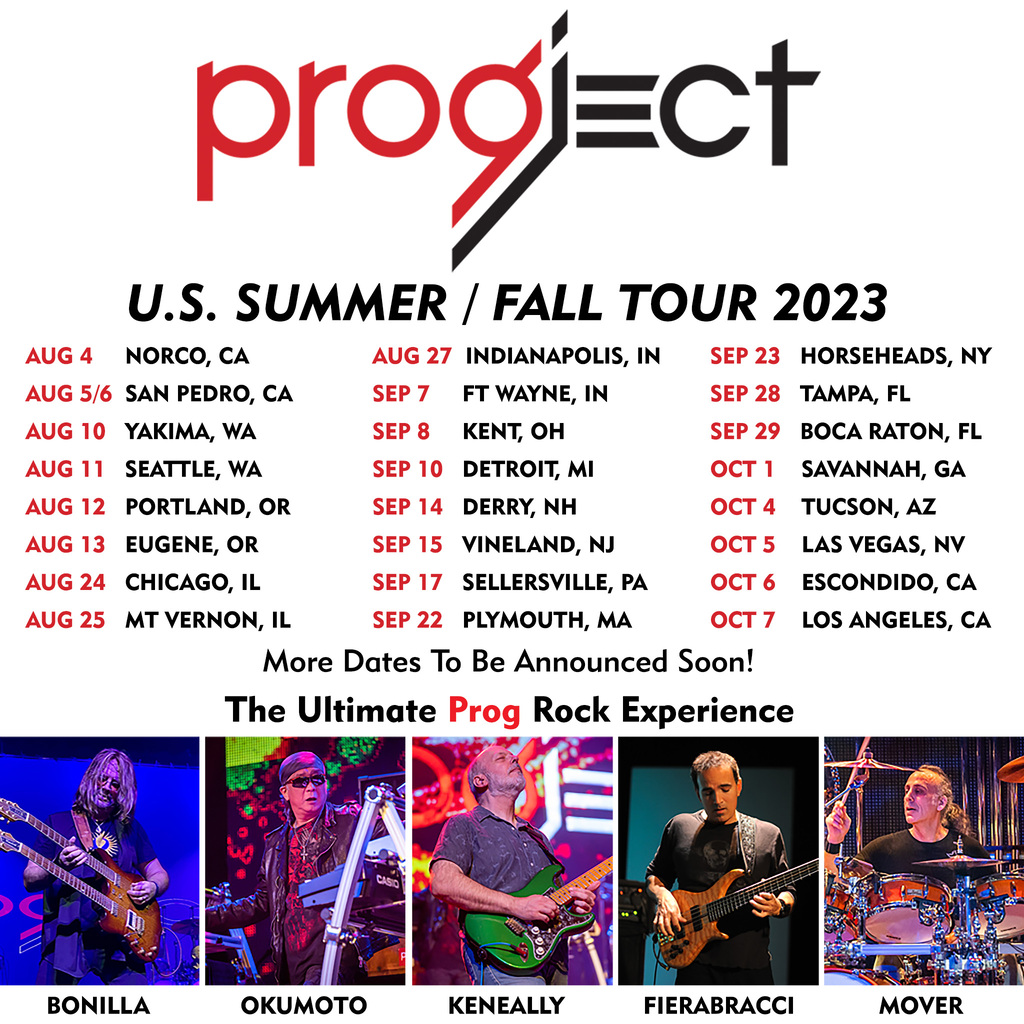 I'm done with our highly-successful show in my home town of Osaka, Japan! Very grateful to all the musicians involved, and of course, to the fans; thank you!
The next exciting announcement is: The long-awaited "ProgJect" US tour kicks off in August with a cast of incredible cats, including a new face sharing the stage – bassist extraordinaire, Ric Fierabracci! I've been playing with Ric since 2011, so I know what to expect, and I promise you're going to love what you see and hear with Ric on tour in ProgJect. The repertoire has expanded and the guys are playing up a storm.
I can't believe that I'm playing with all these supremely talented and respected musicians; I don't know how I got so lucky, but I'm very honored to be making music with everyone in this band. I will not disappoint them, nor the audience coming to witness us do justice covering the greatest Prog bands ever!
The best part of this group is that unlike most 'tribute' bands, we're not trying to duplicate exactly what each band originally played. We have selectively re-arranged songs beyond the recordings, giving our ProgJect versions, a refreshing new personality, making them even more challenging and so much fun to play, and we hope, more enjoyable to you, fans of Prog, to listen to; surprises and all.
I can't wait for the tour to start. I hope to see you all, let's party!
Time to Prog!! 🤘