Mostrophus Live Shows in Los Angeles!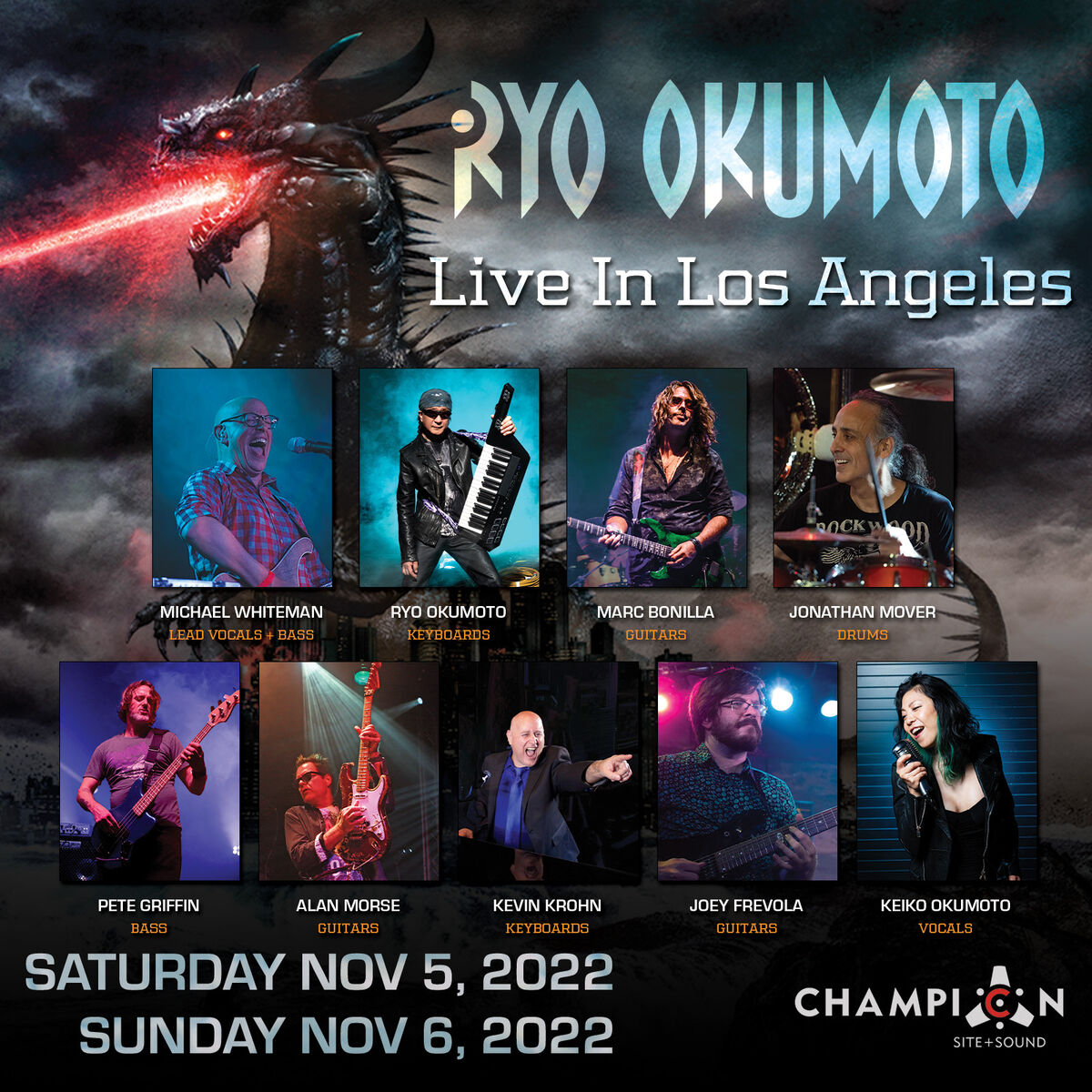 This is a very special announcement: The Myth of the Mostrophus, my highly-rated, much anticipated solo album twenty years in the making, is going to come roaring to life for two shows only, in Los Angeles, CA, at Champion Site and Sound on November 5th (doors open at 6 p.m., shows starts at 7 p.m.) and 6th (doors open at 5 p.m., show is at 6 p.m.), 2022.
Featuring a hand-picked band of musicians — Jonathan Mover on drums, Marc Bonilla, Joey Frevola and Alan Morse from Spock's Beard on guitar, Pete Griffin on bass, Kevin Krohn on keys and backing vocals, and my "collabowriter" on the album, Michael Whiteman straight from the U.K. on lead vocals and guitar, this is going to be an unforgettable night of epic music.
We will be performing the Myth of the Mostrophus in its entirety, plus tracks from my previous solo albums "Coming Through" and "Makin' Rock" along with a few other wonderful musical surprises.
Seating is extremely limited, so make sure you get your tickets early!
Mounting a show of this kind is a massive effort, requiring time, energy, the dedication and talents of all involved, and a fair amount of money.
The only reason to make it all happen is to share this music with you, the fans. Not fame, not glory, not wine or women…it is to bring my vision of great, timeless prog to those who will truly appreciate it.
Please watch my social media for announcements and visit ryookumoto.com for updates and to purchase the album, now available on both CD and vinyl!
Hope to see you there!