ProgJect Spring 2022 US Tour!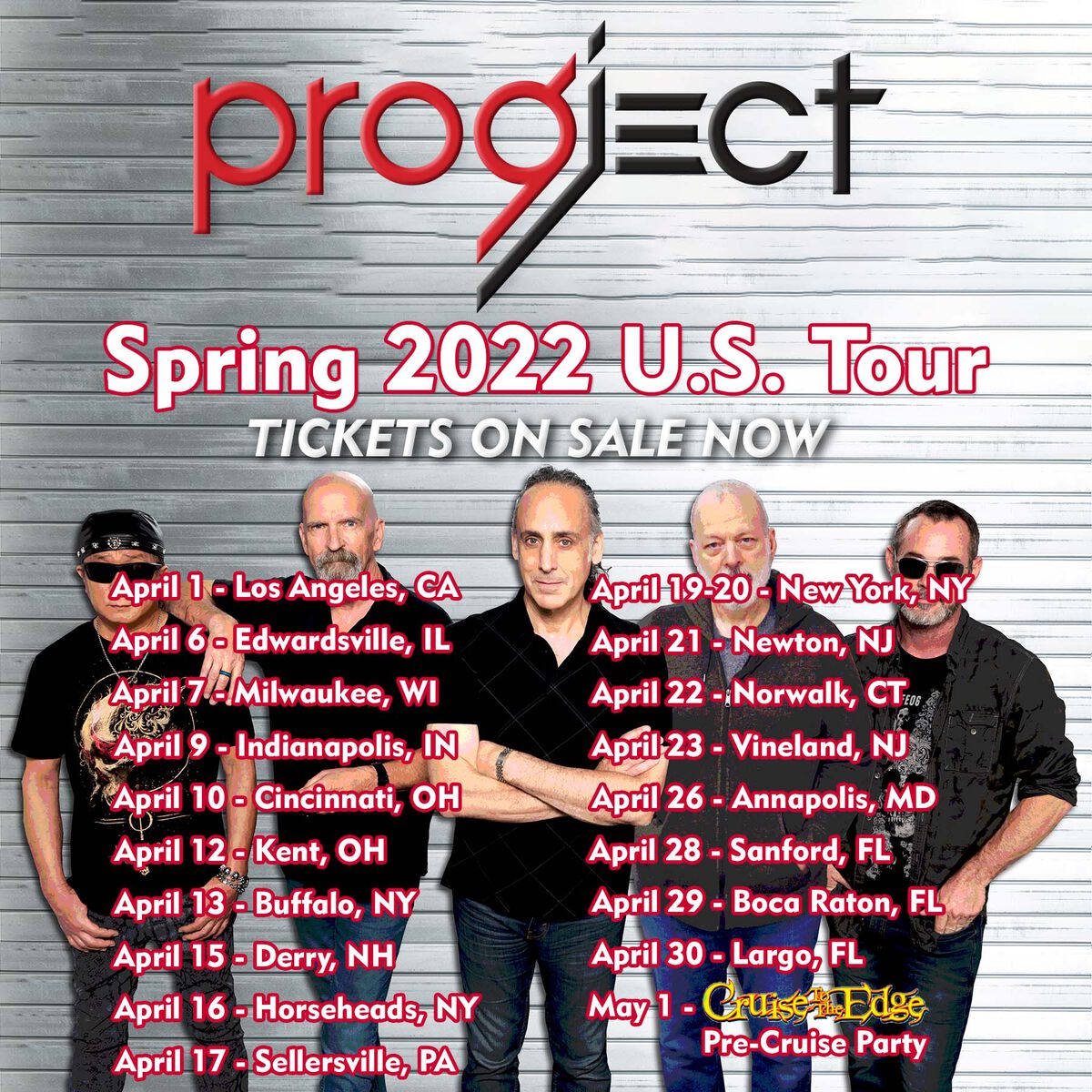 Big announcement!!
This is it folks.
Finally after 2 years of practicing with my new group ProgJect, our debut concert in Los Angeles is here! I hope to see you all, my friends and fans, on April 1st at Champion Site+Sound. It will be most memorable night for hard core proggers!
Tickets are now available for purchase on the ProgJect tour page.
ProgJect Spring 2022 US Tour
April 1, 2022 - Los Angeles, CA - Champion Site + Sound
April 6, 2022 - Edwardsville, IL - The Wildey Theatre
April 7, 2022 - Milwaukee, WI - Shank Hall
April 9, 2022 - Indianapolis, IN - The Irving Theater
April 10, 2022 - Cincinnati, OH - The Ludlow Garage
April 12, 2022 - Kent, OH - Kent Stage
April 13, 2022 - Buffalo, NY - Showplace Theater
April 15, 2022 - Derry, NH - The Tupelo Music Hall
April 16, 2022 - Horseheads, NY - The L Live
April 17, 2022 - Sellersville, PA - Sellersville Theater
April 19-20, 2022 - New York, NY - The Iridium
April 21, 2022 - Newton, NJ - The Newton Theater
April 22, 2022 - Norwalk, CT - The Wall St. Theater
April 23, 2022 - Vineland, NJ - The Landis Theater
April 26, 2022 - Annapolis, MD - Rams Head On Stage
April 28, 2022 - Sanford, FL - Tuffy's Music Box
April 29, 2022 - Boca Raton, FL - The Funky Biscuit (2 shows)
April 30, 2022 - Largo, FL - CPPAC
May 1, 2022 - Cape Canaveral, FL - Cruise To The Edge Pre-Cruise Event