ProgJect: This is the band prog fans have been waiting for!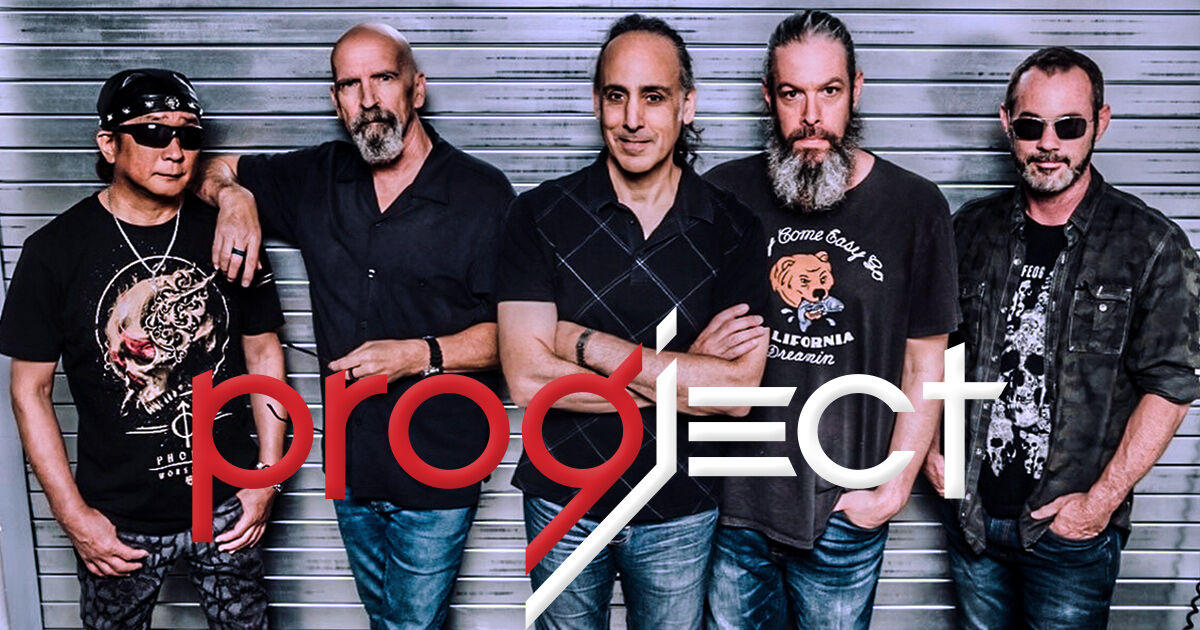 It was March 23rd, 2019. I was waiting in line to get into the venue for the Brand X concert in Pasadena, California when a voice behind me said, "Hey, Ryo!"
There stood Jonathan Mover, drummer extraordinaire, and I knew who he was, but didn't know him personally.
"I want to talk to you about a band I'm putting together", he said. What kind of band, I asked? He answered, "A prog cover band!"
Like a Pink Floyd tribute band, I wondered? He said, "Much bigger."
I'm in. Let's get together and talk!
I met him down at his facility in L.A. and it blew my mind! It's HUGE! And beautiful. He runs Drumhead Magazine also. It's an impressive operation.
But, I still didn't know that much about him, and what it would be like to play together. I had promised to do my research and upon doing so found out, oh my God, he's one of the best drummers around! It was an easy decision.
We started rehearsing and were readying ourselves for a tour when the pandemic started.
We kept on rehearsing and arranging and polishing, and it has paid off. We are finally ready to announce our new band.
It's called ProgJect, and we will be performing in as many cities and states as we can to bring the power of prog to the people!
Stay tuned for further updates, including gig announcements, and exclusive video content.