Prog From Home Streaming Concert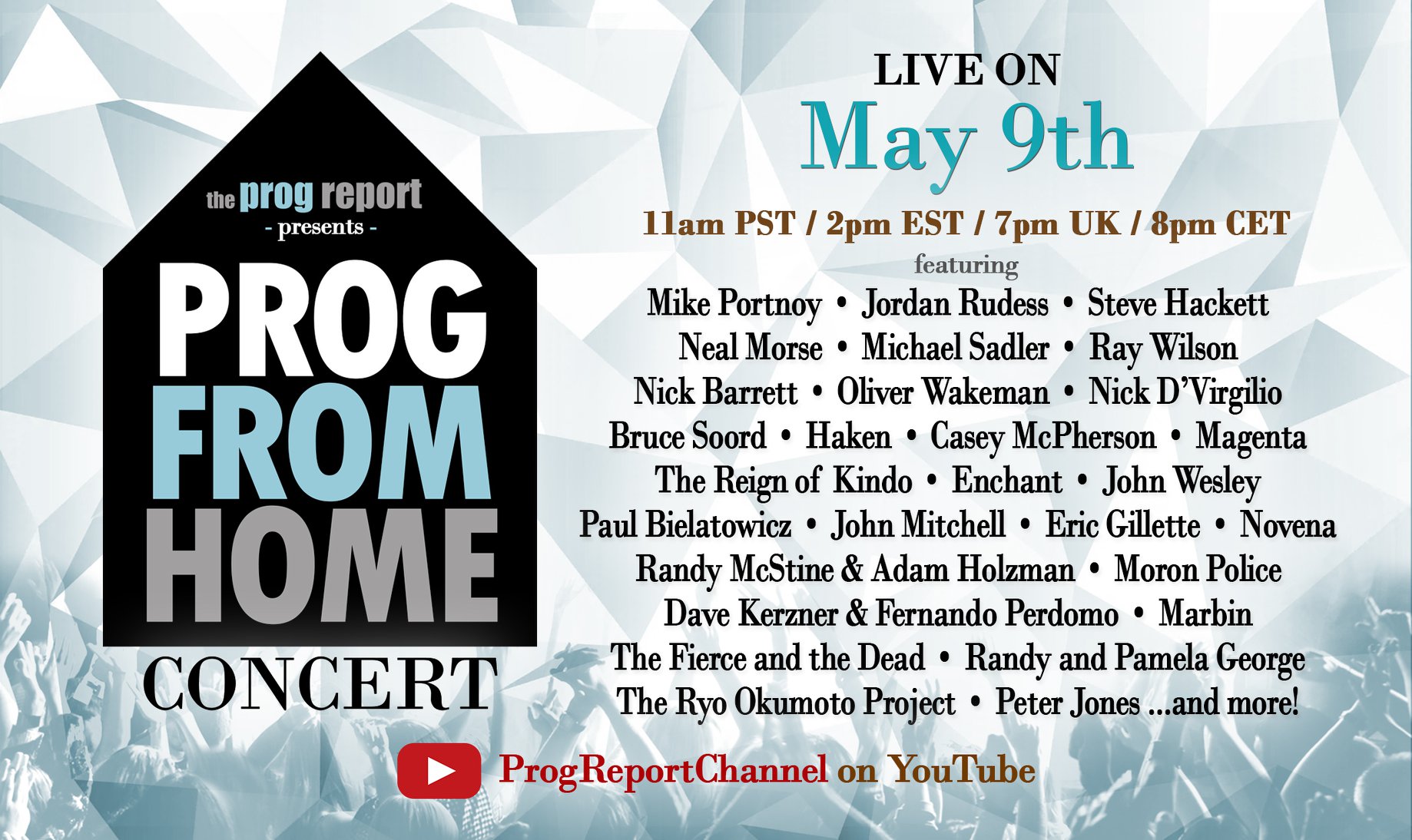 Along with many other great prog artists, I will be participating in the Prog From Home live streaming event on YouTube this Saturday, May 9th!
I will be performing a favorite song with some very special guests… Tune in to find out! The event starts at 2pm EST / 11am PST / 7pm UK.
This event is hosted by the Prog Report podcast, subscribe to their YouTube channel to get notified when the event starts.