Spock's Beard at Alvas Showroom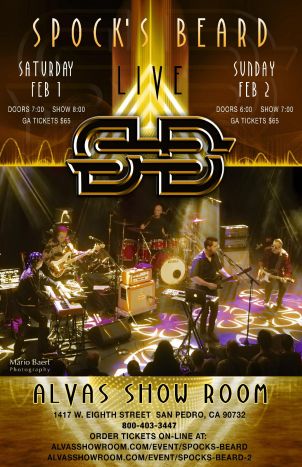 The Beard is back!! After a long hiatus we are re-emerging for rare back-to-back local shows at the fabulous Alvas Showroom in San Pedro, February 1 & 2, 2020. Tickets are selling out fast get yours now! Click the links below:
Come check out our amazing new drummer Mike Thorne (Saga), he's crazy! See you all there!